SAMPLES OF TRUE MUSEUM QUALITY- Sailboats

Building a fine boat model is all about skills, patience, and the relentless pursue for finesse and accuracy. Only gifted, passionate artisans who are honest and happy with their income would take pride in their creations and go all the ways for you.
When you search for a model boat online, be sure to look at photos that shows details. Most models look great from afar but, upon close examination, will reveal many undesirable traits and unappealing materials. That's why experts need magnifying glass to appreciate exquisite details in fine watches. In your search, perhaps you noticed that no other model makers post anything large and up close like the photos below.
If your sailboat has much brightwork and beautiful planked deck, then ModelShipMaster is the natural choice for your commissioning of your model. We are the only one on the World Wide Web who are master of the art of micro woodworking. No where else that you can find fine nautical art like ours. If you happen to see photos of any yacht model that you really liked, let us know and we guarantee to beat that model squarely. No questions asked. Our email is services@modelshipmaster.com. We know this industry very well and doubt that any one could be a worthy rival. You are welcome to go here for a reward.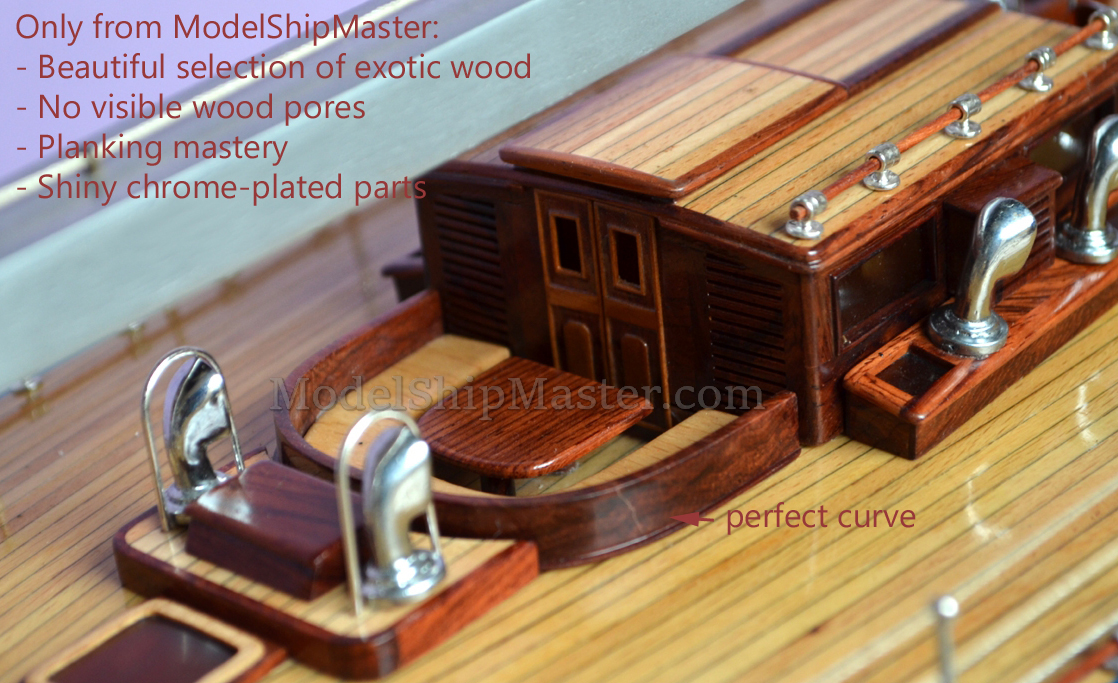 At ModelShipMaster.com, your model's accuracy is paramount. We use top-of-the-line German equipments and special Japanese hobby nozzles for an uniform painted surface. For museum quality models, we mill tiny brass parts (which is one of our exclusive capacities) when extreme accuracy or sharpness is required.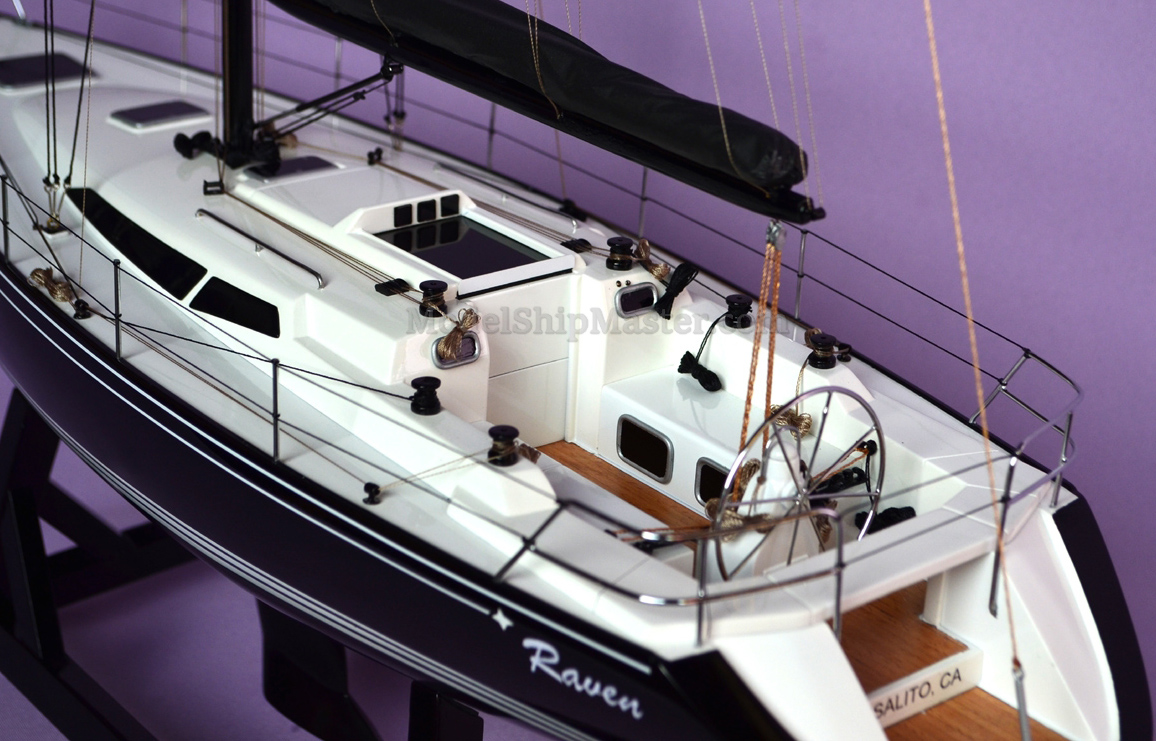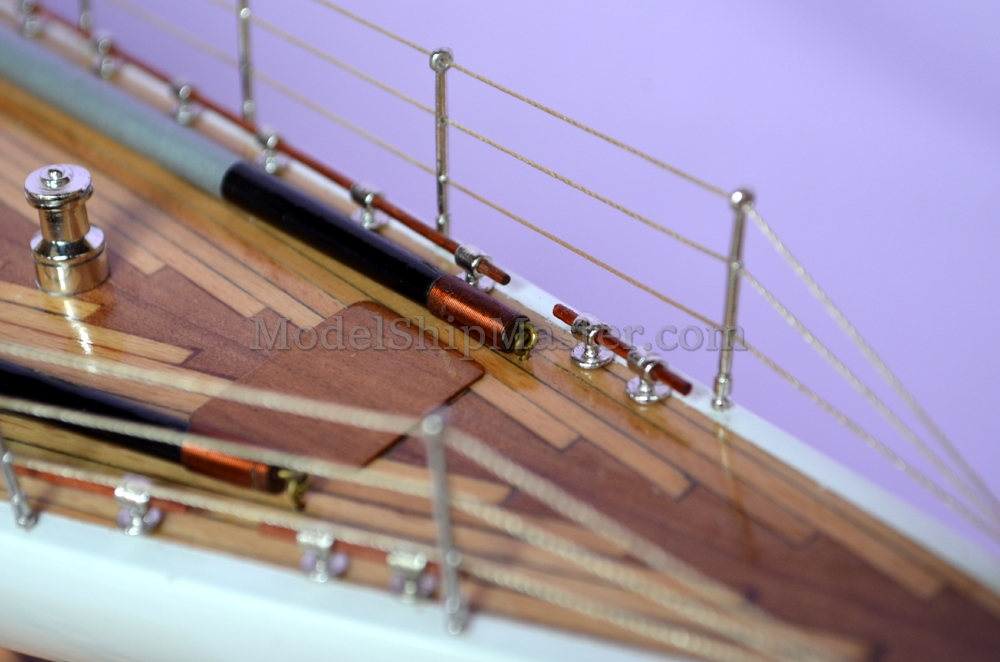 We hope that the above photos could assist you to distinguish between the good-looking and the top quality that's destined to become a heirloom. If you have any questions or would like to start a model of your favorite vessel, do not hesitate to let us know here: Inquiry.
We offer a 100% money-back guarantee on any yacht that you commission us to build. If you can find a model of the same ship or similar vessels from another commercial entity which you can prove to be equal or more accurate, whose size is +- 20% of ours, and whose price +- 30%, we will issue a full refund plus $500 transferable gift card that you can spend any time in our store. Just notify us of the issue within 10 days of the model's delivery.
We are a full service outfit who delivers much better result than other merchants. We have craftsmen working everyday in California building models and restore ships. Click on this link to view an example in which Hargrave Yachts had to switch to us after a major model boat company also in California failed to live up to Hargrave's high standard many times.