Plank-on-frame construction is the most difficult process and a nightmare to inexperienced builders. Artisans have to bend individual planks according to the curves of the hull and then nail them one by one onto the frame. This is the way real ships are built.
To save the tremendous cost associated with plank-on-frame method, most commercial builders machine carve ship hulls from solid wood. The superstructures are also cuts of wood pieces and given dark decal for portholes and windows, etc... The result is very heavy boats (that's why you rarely see them in large sizes.) The models also feel like toys and look like toys at close range.
A good way to measure the value of a boat model is to question whether it can be carried by high-end shops in a wealthy neighborhood or, in time, a nautical antique dealer who values superior materials as well as woodworking handmade talent. Another way is to ask whether you would incline to pass the model boat to the next generation.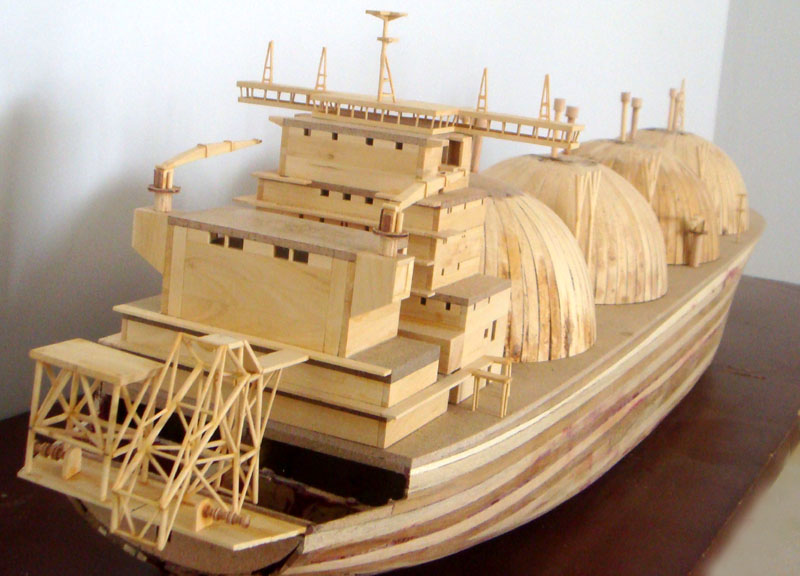 The Skeleton Bench (by Bilgoray Pozner) must have been inspired by a beautiful plank-on-frame hull.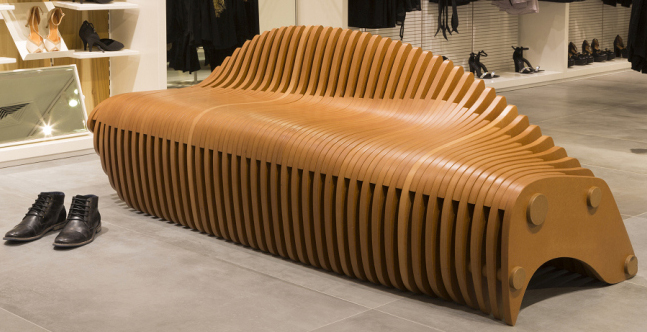 For more about traditional woodworking method, please click on the photos below in sequence for a pictorial story.
Please click

for more