256-bit encryption
$500,000 protection




MODERN NAVAL SHIP MODELS
Before purchasing a warship model, look here: Great warship models

"Thank you for helping out so much; Your customer service is legendary! People are starting to ask about the model. It's funny, because one of my closest family members, my uncle, loves model ships. When he saw the models MSM built in my house and office, he figured they must cost "$10,000" per model. When I told him about MSM, what I actually paid for the models, and showed him your website, he was amazed. He has now even told me he's thinking about commissioning a model with you all. Hopefully you'll get another customer. Anyone who shows interest towards my ships in my office, or my classroom, I tell them about you guys. Al."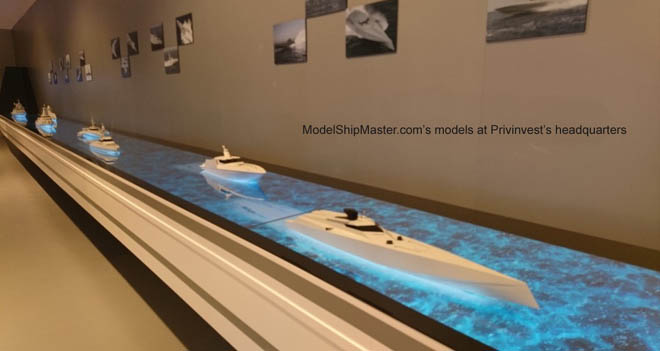 Note:
- Green wordings: in stock
- Blue wordings: old stock models and clearance price

Current Warships:

Zumwalt Class

John Finn

Independence

Freedom class

San Antonio class

HSV-2 Swift

Gerald R. Ford

Blue Ridge

Ticonderoga

Anzac frigate

USS America

Wasp class LHD

Floreal class

Queen Elizabeth

Arleigh Burke

Type 45

Type 055



O

iler
Cold War era:
| | | | | |
| --- | --- | --- | --- | --- |
| USS Hummingbird | Los Angeles | Newport-class | Forrest Sherman | Kidd class |
| HMCS Huron | USS Defiance | Charles F. Adams | Belknap-class | HMS Vanguard |
Word War II:
For aircraft carriers, please click here: ModelShipMaster's Aircraft carrier models

Before World War II:

| | | | | |
| --- | --- | --- | --- | --- |
| HMS Indefatigable | HMS Agincourt | HMS Dreadnought | HMS Tiger | Pennsylvania |
| USS San Pablo | San Diego | USS Texas | | |

Patrol Boats:

For aircraft carriers, please click here: ModelShipMaster's Aircraft carrier models





USS Truxtun
DDG-103


This 31" long Arleigh-Burke-class destroyer flight IIA model was commissioned by the ship's sponsor. Watch the video to check out one of the finest destroyer models ever exists, all from ModelShipMaster.com



Click for more info

USS Wayne E. Meyer
DDG-108


This 42" long Arleigh-Burke-class destroyer model was commissioned by Destroyer Squadron ONE, Naval Base San Diego.


Click for more info

USS Bainbridge DDG-96




Watch us build this 42" long Arleigh-Burke-class destroyer model which is commissioned by the ship's officer.


Click for more info

USS Barry
DDG-52


USS Barry has received many awards, including the Battenberg Cup for the years 1994, 1996, and 1998—making Barry one of only three ships to have won the prestigious award three times, and the only Aegis destroyer to have won the award thus far.



Click for more info

USS Jason Dunham
DDG-109




The Jason Dunham DDG-109 is the US Navy's most advanced Arleigh Burke Class. She was commissioned in Port Everglades on November 13, 2010. This destroyer model is 52" long.



Click for more info

Helicopter Restraint System

This model was commissioned by MacTaggart Scott for trade shows. The firm primarily supports the Naval Defense and Marine industries.


Click for more info
"Received your email to order REX. Price 2,300 plus $90shipping. Interested in lighting option for $200 extra all I need someone to contact me for order. My # 917 841 xxxx you can call anytime. I have ordered models from Motion Models and SD Model Makers wish I would have found you sooner. Anthony L."
"I will be able to return home will be around December of this coming year so that can extend the amount of time you have to work on the model and I'm assuming will also drop the price a little bit possibly? SDModelmaker has a booklet in the local Navy Exchange here but their ships quality doesn't even compare to the quality and the customizability you provide.
Devin J. R.
QM 3, USS Bainbridge"
Who build the best model ship? click here to find out: premium warship models