256-bit encryption
$500,000 protection




AMERICA 1851
The first America's Cup winner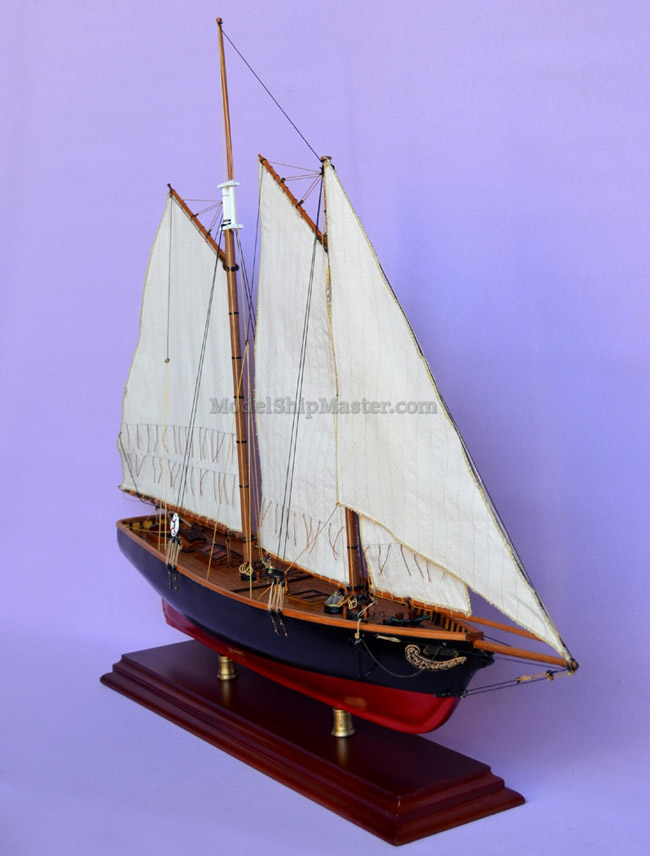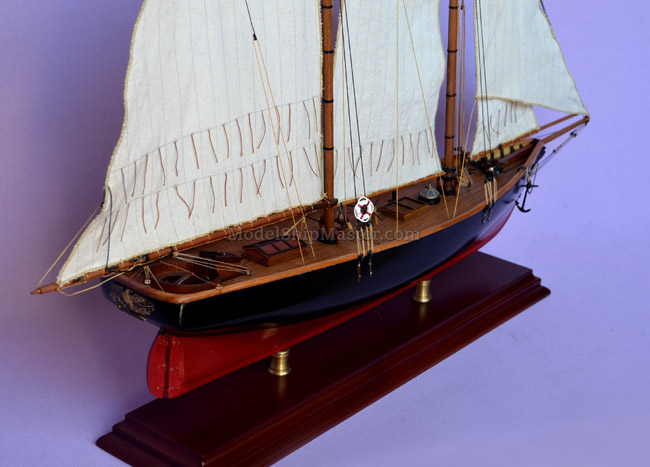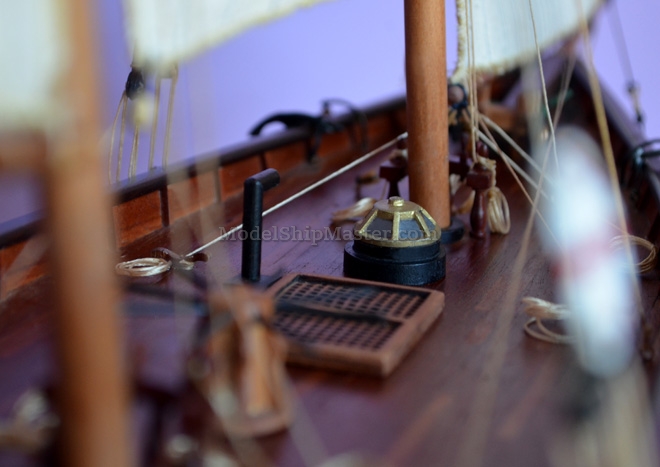 In 1848, Queen Victoria authorized the creation of the "One Hundred Guinea Cup" to be made of solid silver, standing 27" tall and weighing 132oz for a yacht race "open to all nations."

In 1851, a syndicate of wealthy New Yorkers commissioned a sleek new yacht, named "America", and crossed the Atlantic to take on the best of the 16 yacht strong British fleet. W.H. Brown, the designer of the New York Yacht Club entry was so confident of his design that he refused payment if "America" did not win.
America was designed by James Rich Steers and George Steers. Traditional "cod-head-and-mackerel-tail" design gave boats a blunt bow and a sharp stern with the widest point (the beam) placed one-third of the length aft of the bow. George Steers' pilot boat designs, however, had a concave clipper-bow with the beam of the vessel at midships. As a result, his schooner-rigged pilot boats were among the fastest and most seaworthy of their day.

When the starting gun was fired at ten in the morning on August 22, 1851, the America was the last over the starting line. However, in the end the speedy America stunned the British fleet and crossed the finish line 19 minutes ahead of all 16 of her British competitors.
The often quoted remark by the Queen was sparked by America's great victory. She asked, "Who is first?" "America" has won", she was told. "Who was second", asked the Queen? The reply still echoes - "Your Majesty, there is no second."

The America brought the 100 Guineas Cup across the Atlantic, and the New York Yacht Club renamed it "The America's Cup" after the winning boat.
This America sailboat model was delivered successfully to the Museum of Science and Industry, Chicago in May 2016. Four more ship models (of different types) commissioned by the museum will be completed by December 2016.

This America racing sailboat model was completed in May 2016 for the Museum of Science and Industry, Chicago. It is 26" long x 25" tall x 6" wide. The museum's curator was very strict on quality as well as the HOLLOW HULL construction method and commissioned the model only after asking many important questions. Satisfied with the product, the museum are now commissioning us to build several more models, including a NOAA, a contemporary tanker and a modern fishing vessel.

$2,300
S & H is $90 Sold out
Shipping and handling cost: for shipment in the USA: $90, Canada and Hawaii $180, Europe, Middle East and Africa $240, Australia and East Asia $310. It will be added automatically during the checkout process. Model will arrive in about seven days. Express 2-day service in the USA is also available during the checkout process.
"Hi Frank,
We are in receipt of the ship model and are very happy with it! Thank you so much. It's a beauty!
Margaret
Curator
Museum of Science and Industry, Chicago"