256-bit encryption
$500,000 protection




USS GROWLER
SS-215
USS Growler's first war patrol began 29 June 1942. Five days later she sought three destroyers and closed them submerged. She fired at all three. Her torpedoes struck the first two targets amidships putting them out of action, and hit the third in the bow but not before that target had launched two torpedoes at Growler. As the Japanese torpedoes "swished down each side", Growler dived deep, and no depth charges followed. The Japanese destroyer Arare was sunk, and the other two Kasumi and Shiranui were severely damaged.
People called her valiant action something to growl about.
USS Growler earned eight battle stars for her WWII service.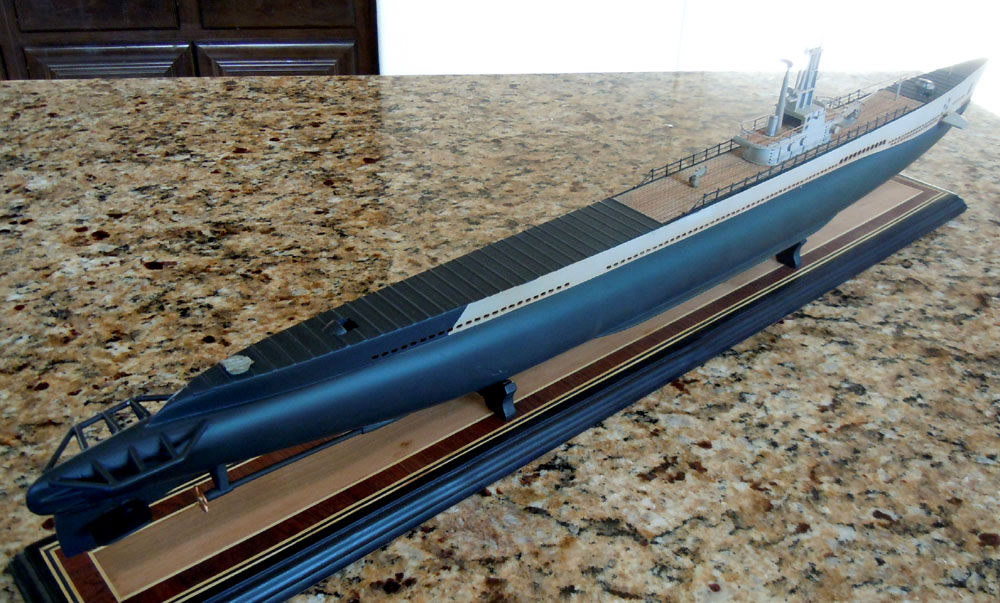 This USS Growler submarine model features:
- Real deck, not computer-printed paper (very difficult and time consuming to make.)
- Hollow hull construction (very important), weighing less than 12 lbs (A solid hull of this model would be over 40 lbs which feels like a heavy toy rather than an art piece.)

- Portholes are cutouts (not black decals), thanks to the hollow structures.

- >95% of parts are wood and metal.