256-bit encryption
$500,000 protection



HOLLOW HULL CONSTRUCTION METHOD
(Plank-on-frame/plank-on-bulkhead)

"A ship with a wrong hull is like a barge with some name stickers on it!" Anonymous
Hollow-hull construction is difficult and therefore avoided by many model ship builders. In this construction method, artisans uses heat to bend narrow planks and nail/glue them one by one onto a frame to form the accurate, unique curves of each ship's hull. Real ships are built like that; so are ship models in world-famous museums.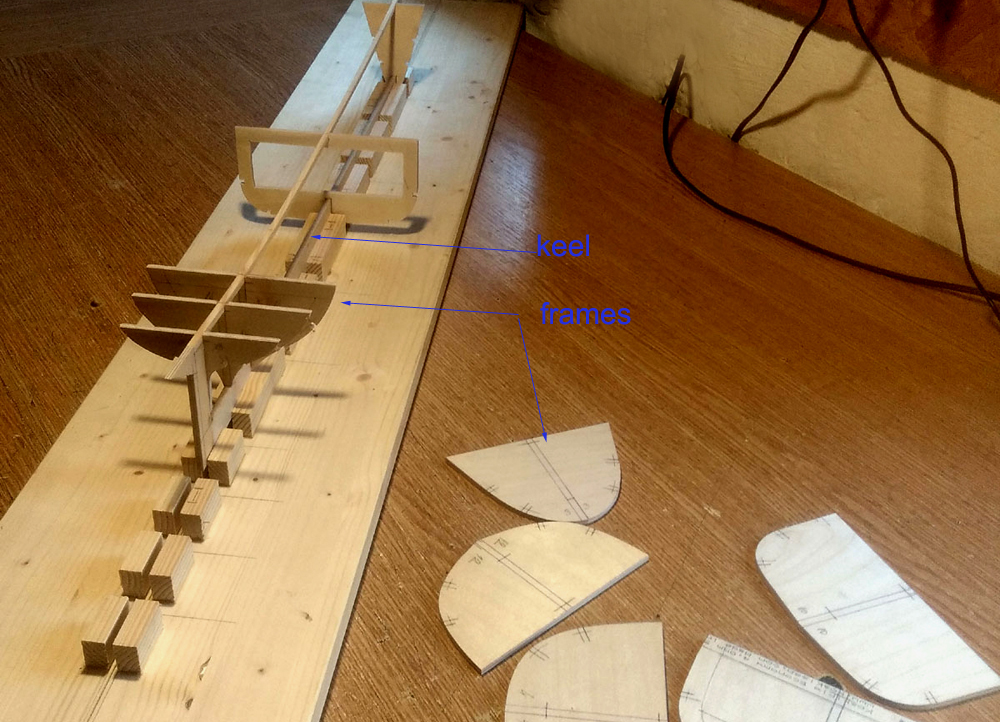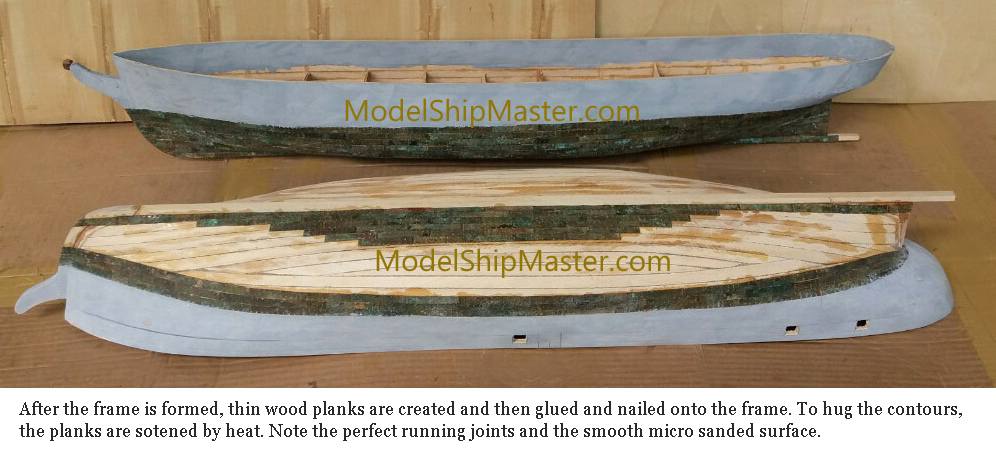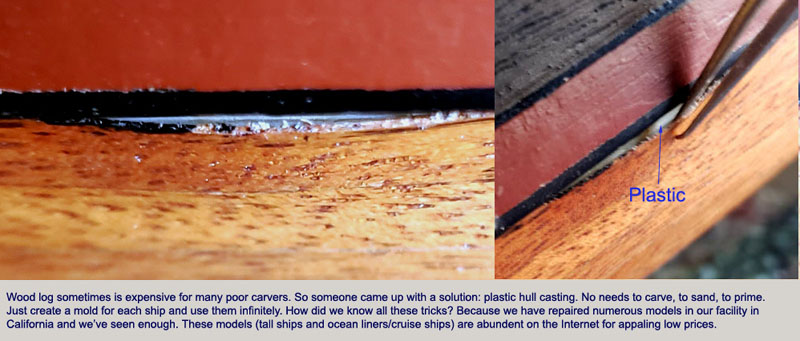 To avoid the strenuous process of a plank-on-frame construction, many model ship makers choose to carve ship hulls from wood log. In this video, fast forward to 18:00 for the section in which the instructor uses visual cues for planing. A hull's unique curves cannot be accurately duplicated by visual estimates like that.

Solid hull = prone to cracks => heavy use of putty on surface to prevent wood's expansion/contraction. Putty: can't be sanded like wood => blurry lines + bumpy surfaces.

After several years of experimenting, we finally discovered a method in 2020 to make good solid hull for small warships and Coast Guards. The proprietary method can be applied to some small hulls of commercial ships and motor boats. No matter how hard we tried, the newfound method couldn't pass our high accuracy standard on larger hulls.

We pass the cost saving for making a solid hull instead of a plank-on-frame hull to your model, about 20%.
The video shows the lengthy process of making the planks (starting at 3:30.) Plank-on-frame hulls are much more time-consuming than solid hull carving but why the model ship experts use it? Because it is a must for the foundation of a genuine model. In this video you can also see the very cool tools.


The Ship Model Classification Guidelines of the Mystic Seaport Museum Stores in Mystic, Connecticut does not endorse solid hull method, and is specifically against it for large hulls. Neither the American Marine Model Gallery and its administrator, Michael Wall.
Tip: to make sure your model is of high quality, look to see if a merchant offers any work-in-progress photos in his web site. It's easy to claim a hull is made of exotic wood such as mahogany but in reality, it's Gmelina. Ask seller for pictorial proof.