256-bit encryption
$500,000 protection




THUNDERBIRD TAHOE boat model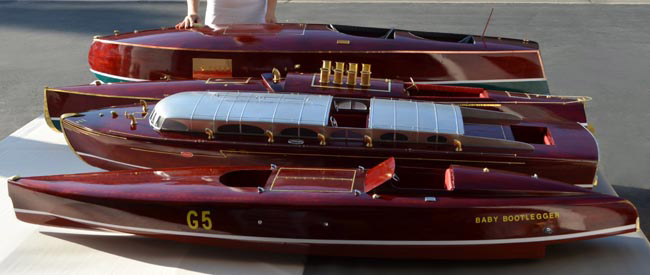 Thunderbird is a 55-foot speedboat designed by John Hacker and built by Huckins in 1939 for Captain George Whittell--a millionaire who owned most of Tahoe's east shore at that time.

In 1962, resort-casino owner Bill Harrah purchased Thunderbird and repowered her with twin 1000 hp Allison aircraft conversion engines, allowing a top speed of 70 mph.

In 1979, Buzz and Joan Gibb purchased Thunderbird and had her completely refurbished. She is now used for the Gibb's guests and rides on the boat are donated to worthy causes.
The boat is currently owned by Foundation 36, a non-profit Nevada trust.




This Thunderbird Tahoe model features:

- Scratch-built

- Plank-on-frame construction (very important)

- Heartwood Honduras Mahogany
- All real windows, not dark decal.
The photo shows the models that we made for the Boat House in Orlando, FL in 2015.

36"long $2,900
S & H is $90 Sold out
48"long $4,700
S & H is $150 Sold out