256-bit encryption
$500,000 protection






HORIZON 80 YACHT MODEL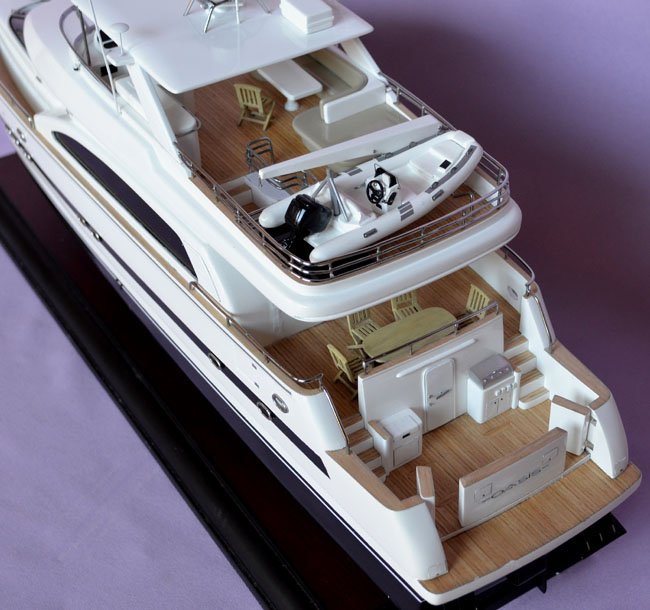 Since its inception in 1987, Horizon has emerged as the leading Asian yacht brand in the luxury mega yacht market and is known throughout the industry for its sophisticated craftsmanship, superior build techniques, and innovative technology.

In 1993, Horizon recognized a demand for high-value mega yachts and began building yachts over 80 feet. The decision to officially enter the mega yacht market was a notable milestone for Horizon and moved the company forward as a luxury yacht builder.

With a distinct reputation for building yachts of exceptional quality and value, Horizon has elevated Taiwan as one of the world's top five luxury mega yacht building nations. Horizon has been honored as "Best Asian Motor Yacht Builder" 10 years in a row and is the first and only member of SYBAss (Superyacht Builder's Association) from the Far East.


This 24" Horizon 80 yacht model was completed in August, 2015. Just like all of our model yachts, this model has the following qualities:
- Superior hollow hull (very important), weighing less than 5 lbs (A solid hull of this model would be over 15 lbs and feel more like a toy rather than an art piece.)

- The hollow superstructure is comprised of many individual thin pieces of wood glued together, not several solid pieces of wood stacking on top one another.

- Windows are cutouts (not black decals), thanks to the hollow structures.

- >95% of parts are wood and metal.
"We have unpacked the model and it is in perfect condition. 
We are very impressed with your workmanship, the quality and the attention to detail.

Thank you for creating such a magnificent replica of our beautiful yacht, and having it 
completed and shipped within the tight timeframe [less than 2 months.]

Once we have the acrylic top made up, we will take some photos and send to you. 
We will probably have the display case made from 6mm (1/4") acrylic.


Regards,
Dan [Horizon 80 OASIS's owner]"