256-bit encryption
$500,000 protection




PELORUS superyacht model
Pelorus is probably the most spectacular yacht ever built. It has the most sophisticated exterior look, that gives its cutting edge characteristics. Pelorus has bulletproof glass, a missile detection system, two helicopters, and a submarine. The boat in the movie Superman Returns was patterned after Pelorus. Some vital statistics: Max speed 20 knots. Guests 18. Crew:40. Construction cost: $150 million. Operating cost: $12 million/a year.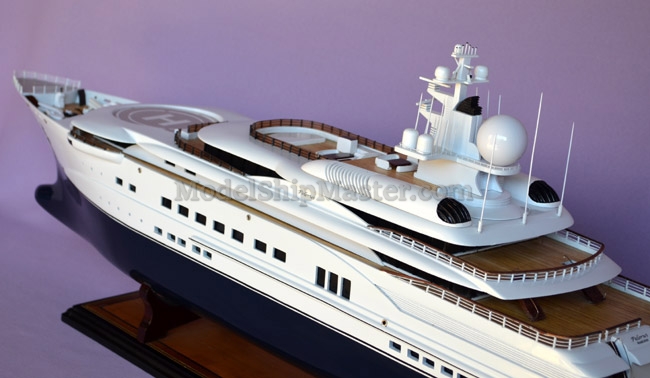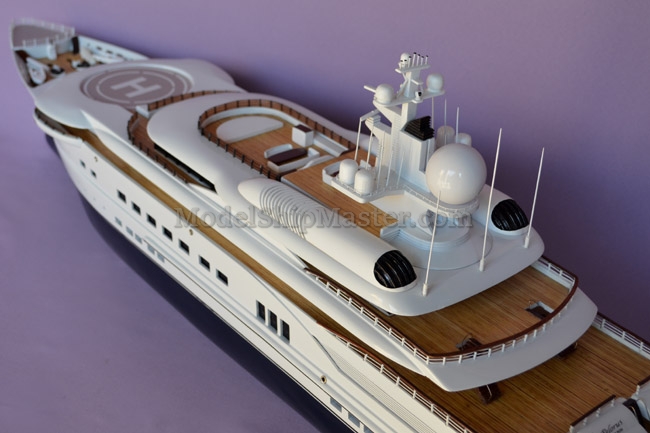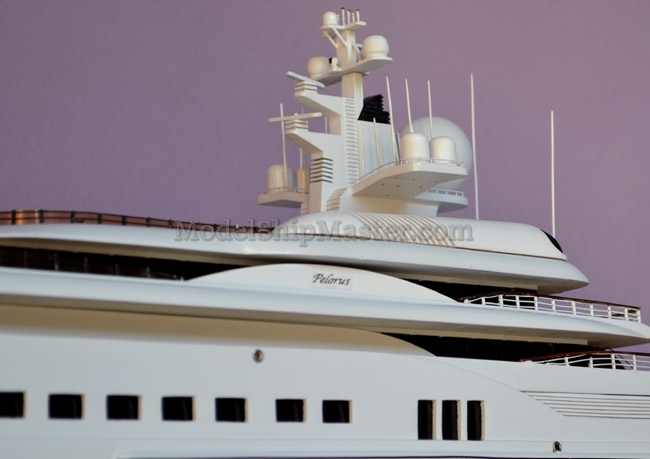 Like all of our superyacht models, this Pelorus model has the following qualities:
- Superior hollow hull (very important), weighing less than 10 lbs (A solid hull of this model would be over 40 lbs, requiring 2 people to handle and a fortified table to accommodate.)

- The hollow superstructure is comprised of many individual thin pieces of wood glued together, not several solid pieces of wood stacking on top one another.

- Windows are cutouts (not black decals), thanks to the hollow structures.

- >99% of parts are wood and metal.
40" long x 8" wide x 15" tall (including base's height) $2,300
S & H is $90
Shipping and handling cost: for shipment in the USA: $90, Canada and Hawaii $180, Europe, Middle East and Africa $240, Australia and East Asia $310. It will be added automatically during the checkout process. Model will arrive in about seven days. Express 2-day service in the USA is also available during the checkout process.
Let us build your yacht today by clicking on "COMMISSIONING" on the left.