256-bit encryption
$500,000 protection




USS GEORGE WASHINGTON PARKE CUSTIS (1861)
The ship that hosted the world's first balloon reconnaissance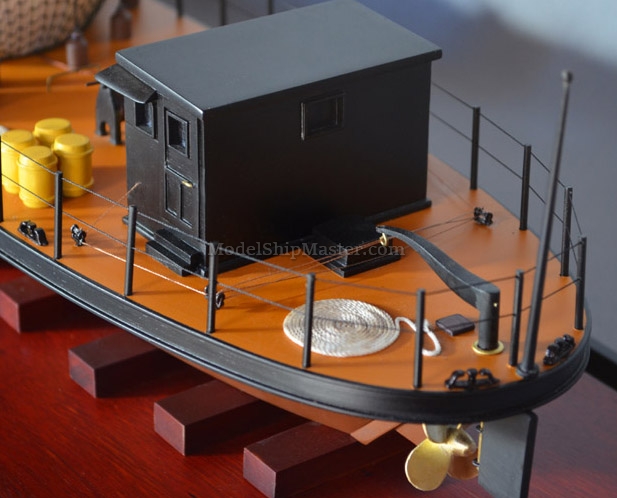 The USS George Washington Parke Custis was purchased by the Union Navy in August 1861 and fitted out with a gas-generating apparatus developed by Thaddeus Sobieski Constantine Lowe and modified by John A. Dahlgren at the Washington Navy Yard for her service as a balloon ship.

On November 11, 1861, Mr. Lowe, accompanied by General Daniel E. Sickles and others, ascended in his trial balloon from the ship off Mattawomen Creek to observe Confederate forces on the Virginia shore three miles away.

Lowe reported: "We had a fine view of the enemy camp fires during the evening and saw the rebels constructing batteries at Freestone Point."

This very first balloon launch was a technological leap in reconnaissance. It began the widespread use of balloons during the Civil War and foreshadowed the Navy's future use of the air to extend its effective use of sea power.
George Washington Parke Custis, born in 1781 at Mount Airy, Md., was the son of John P. Custis, George Washington's stepson, and the father-in-law of General Robert E. Lee. Custis won fame as a writer and producer of plays. His best known work was Pocahontas, or the Settlers of Virginia. He died at Arlington in 1857.

This USS George Washington Parke Custis ship model has the following qualities:

- Superior hollow hull construction, weighing less than 10 lbs (A solid hull of this model would be over 20 lbs which feels like a heavy toy rather than an art piece.)

- Hollow superstructure comprised of many individual thin pieces of wood glued together, not few blocks stacking on top one another.

- >95% of parts are wood and metal.

This model has a large base which is ready for an acrylic/glass top. The base's dimensions are 30.5" x 10" and the ship's length 26" $2,900
SOLD (to Anderson Abruzzo International Balloon Museum, located in Albuquerque, New Mexico, USA)
Shipping and handling cost: for shipment in the USA: $90, Canada and Hawaii $180, Europe, Middle East and Africa $240, Australia and East Asia $310. It will be added automatically during the checkout process. Model will arrive in about seven days. Express 2-day service in the USA is also available during the checkout process.
For display case, please click here: Model Ship Display Case