256-bit encryption
$500,000 protection




NOAA NANCY FOSTER ship model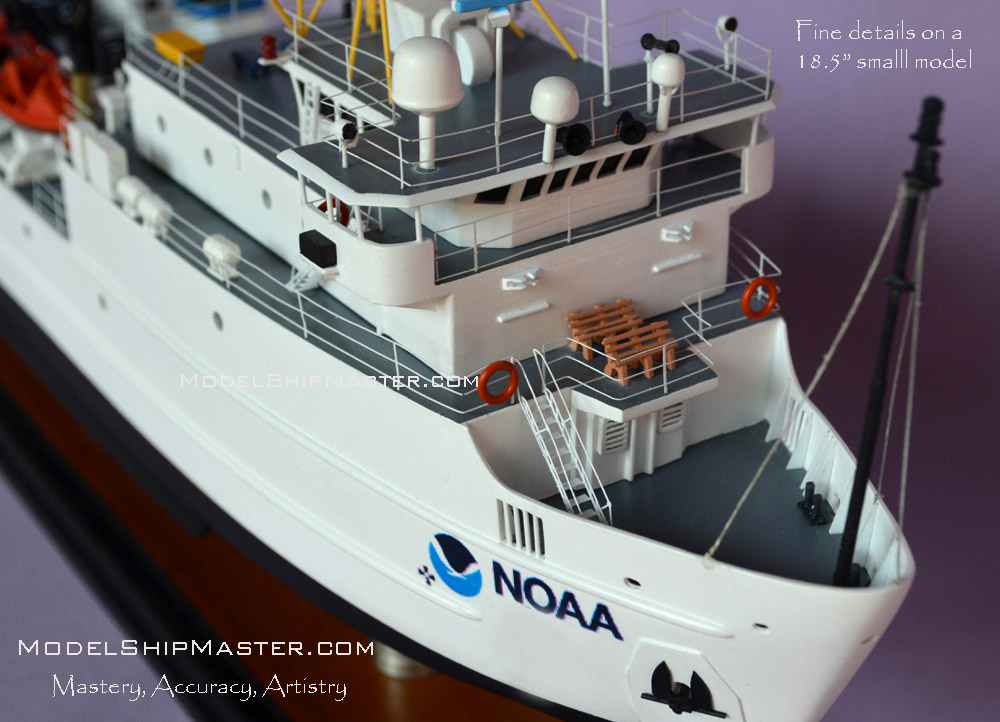 The National Oceanic and Atmospheric Administration research vessel Nancy Foster was originally built as a Navy yard torpedo test craft, Agate Pass, at McDermott Shipyards in Amelia, Louisiana and launched in September, 1990.
In 2001, the Navy transferred the vessel to NOAA, outfitted to conduct coastal research along the U.S. Atlantic, Gulf coasts, and the Caribbean. The new ship was commissioned May 10, 2004.

The ship is named for Dr. Nancy Foster, who was the director of the National Marine Fisheries Service's Office of Protected Resources from 1986 until 1993, and the director of the National Ocean Service from 1997 until her death in 2000.

Nancy Foster has a total of 37 bunk spaces. She carries a complement of six NOAA Corps officers, 15 crew including three licensed engineers, and up to 15 visiting scientists.

The deck equipment features two winches and two deck cranes, along with an aft A-Frame and a port side A-Frame. This equipment gives the crew the ability to do a variety of over-the-side oceanographic operations including launching and tending Remotely Operated Vehicles (ROV) and conductivity, temperature and depth (CTD) operations.

Nancy Foster employs state of the art navigation and propulsion systems resulting in high quality and efficient data collection.




This NOAA Nancy Foster replica has the following qualities:

- Scratch built from official plans
- Superior hollow hull construction (very important), weighing less than 10 lbs (A solid hull of this model would be over 40 lbs.)
- Windows are cutouts, not black decals
- 99% wood and metal
This model ship is 18.5" long (1/100 scale). It will be delivered before Christmas 2016 for gift purposes.
Let us build another NOAA vessel for you buy clicking on the following link and fill out a short form: Commissioning a ship model.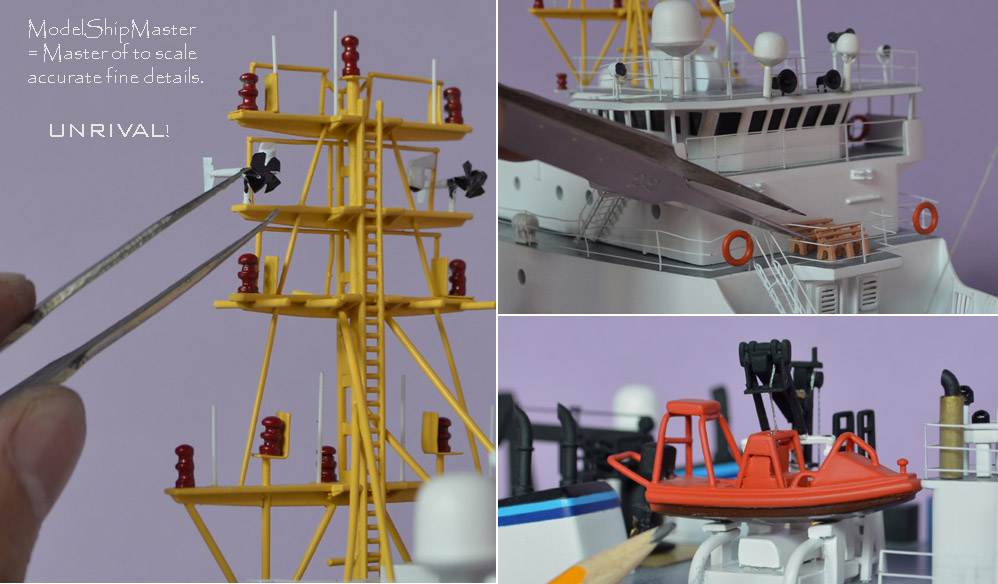 Sir/Ma'am,
I have two beautiful models from you, the NOAA Ship Ron Brown and the NOAA Ship Nancy Foster. I was wondering if you could recommend a sturdy display case with the proper dimensions for each. I am excited to get them on placed and protected. Regards, Jamison Grinnell
,
NOAA Federal."