256-bit encryption
$500,000 protection





ENDEAVOUR J-Yacht
The most beautiful J-Class yacht ever built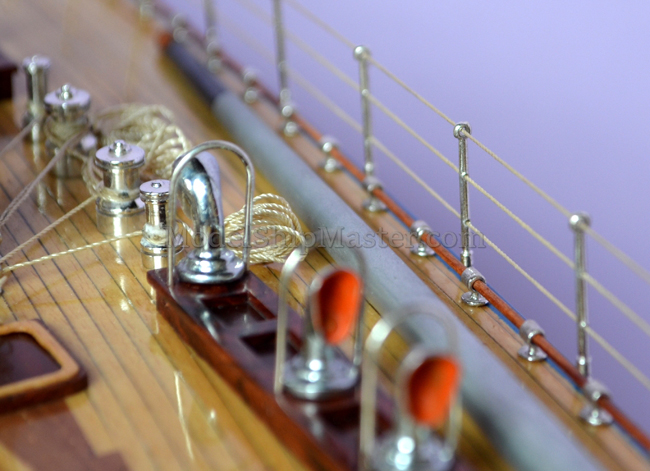 Endeavour was hailed as the most beautiful J-Class yacht ever built. She was also the best and most impressive sailboat that Britain ever built to race in America's Cup series.
Endeavour had speed as well as beauty. Built in 1933 by T.O.M. Sopwith, the undisputed leader of the British aircraft industry, Endeavour possessed many new and innovative devices, including below-deck winches, new sail designs, and an improved spinnaker. Even with an amateur crew, she came closer to winning the Cup than any other challenger up to that time.
Endeavour was a faster yacht than her contender Rainbow. She beat Rainbow the first two races. However, the American team was a much finer crew and defeated Endeavour all next three races by out-thinking her captain.

In the third race, as a direct result of Vanderbilt (the skipper of Rainbow) failing to pull away, the yachts almost collided when Endeavour had right of way. Sopwith raised the protest flag after the race in accordance to British rules. The race committee however dismissed the protest as the American rules stated the protest flag is to be flown at the time of the foul.

This prompted a British writer to comment: "Britannia rules the waves, but America waives the rules."
When Endeavour returned to England she continued to dominate the British racing scene until 1938 when she was laid up for the duration of World War II. Saved by Elizabeth Meyer of New Port, RI, today she is one of the most breathtaking sights on the water. To take helm of such a yacht is to experience pure power, grace, and speed.


This Endeavour j-yacht limited edition model features:
- Scratch-built
- Plank-on-frame construction (very important)
- All parts are wooden or metal
- Special marquetry base

37" long x 15" tall x 8.5" wide. Limited edition. $4,900
S & H is $90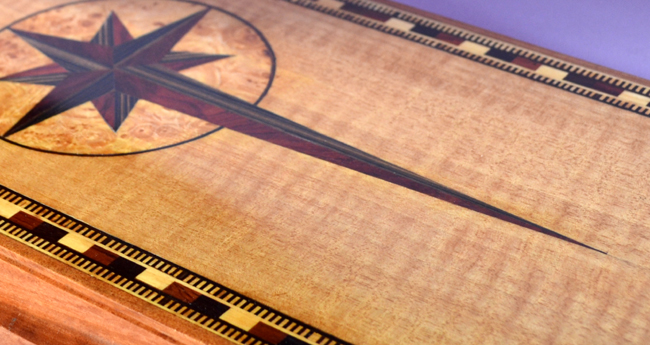 For display case, please click here: Model Ship Display Case