ESSENTIAL THINGS TO CONSIDER WHEN CHOOSING A WARSHIP MODEL
We know you are busy and this will be short.
When you are comparing models and their builders, do not assume anything. Do not assume that a model looks good in an overall photo means it is great in details as well. Looking good also doesn't mean accuracy. If you want an authentic model, look for photos that show the hull. The portion under the waterline, the bow, and the stern are most prone to errors because the builders take advantage of the fact that most buyers wouldn't know and also they can get away with by posting not enough photos or very small ones. After the hull, check the superstructure and details. To minimize risks, spend some time searching for photos of the real ship. We can email you those photos, saving your time.
Our accuracy is unrivaled across all types of warships, from pre-dreadnought era to modern. You don't have to take our words for granted. For pre-dreadnought, compare our model of the HMS Indefatigable by Googling "HMS Indefatigable model."
For WW II sample, compare our most famous ship USS Missouri with others' by Googling "Iowa class model" to see a vast difference in details and accuracy. Also the most powerful battleship YAMATO by "Yamato battleship model."
For a sample of ships of the Cold War era, have a look at our LST landing ship and check out the products of other makers by Googling "Newport tank landing model." You can see how we go beyond duties for your models. We made ramp that could be towed or deployed. We featured tanks climbing out from under the deck. When you commission us to build a model, rest assured that we'll be contemplating on how to give more. It's the drive and passion to go above and beyond that make our model warships spectacular.
For modern warships, perhaps nothing is newer than the Zumwalt: search online and compare to see our superior accuracy and many technical details that are out of reach for other builders. The uniform lines on the superstructure is one.
For the class of destroyer that has the most numerous members, Google the phrase "Arleigh Burke model" and see for yourself which sole builder is better by a wide margin, who can deliver your best warship models.
Aircraft carriers: the USS Gerard Ford is the most powerful warship and all builders carry out best efforts for their models. Compare to see a vast difference both accuracy and artistry. Our model's hull, deck, bow, stern are much more accurate than any models out there. Our model also looks grand, projecting character. That's why we have been chosen by Peerless Instrument (part of the Defense Solutions Division at Curtiss-Wright) who serves some of the world's most demanding military clients.
Below are some photos for your enjoyment:
At ModelShipMaster.com, accuracy is paramount. We use metric system for construction. For museum quality models, we mill tiny brass parts (which is one of our exclusive capacities) when extreme accuracy or sharpness is required.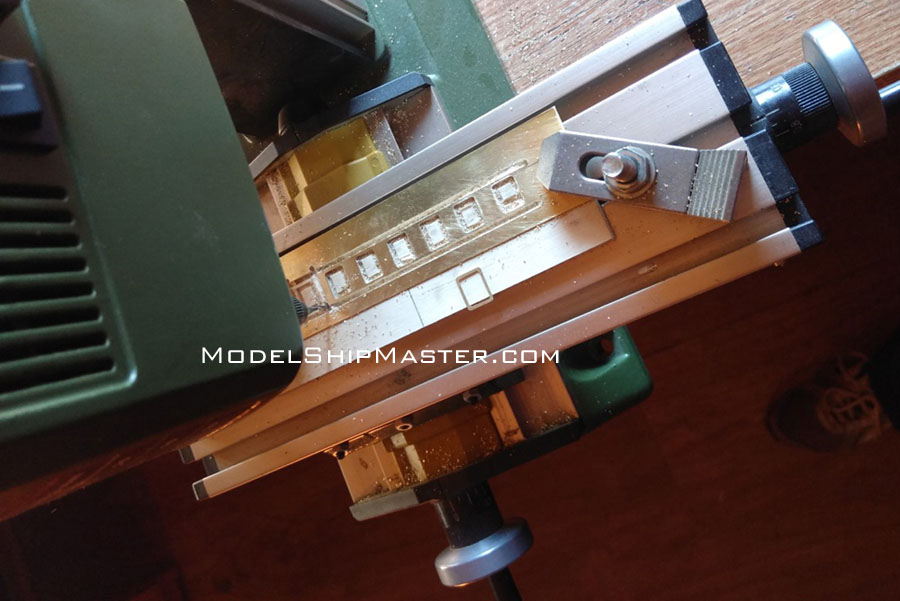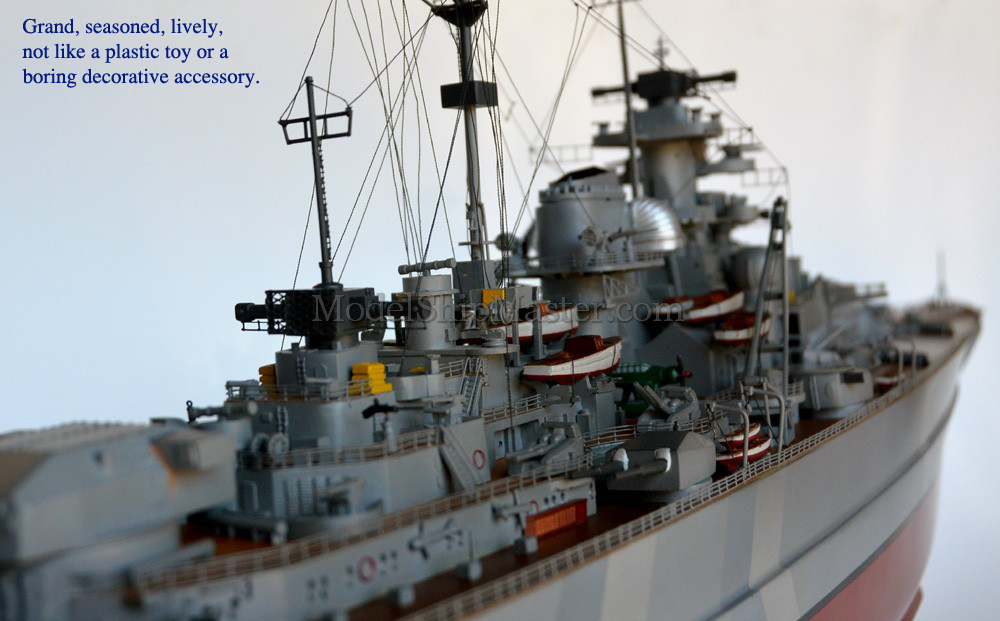 If you have served on a ship and really want an accurate model that can bring back your memory, we are here for you. We love to build models for sailors and will accommodate any changes that you might want. Whether the model has a little weathered effect or not (your choice), it will look stately and lively.
If you want a model that has already been made by other companies, try us to see how much better our accuracy will be. For your peace of mind, we offer a 100% money-back guarantee on any warship models you commission us to build. If you can find a model of the same ship or the same class from another commercial maker which is equal or more accurate, whose size is +- 30% of ours, and whose price +- 30%, we will issue a full refund plus $500 transferable gift card. After reading this page, some might think our warship models are very expensive. Well, on the contrary, they are very affordable. When you have 10 minutes, let us know of your preferences here to see our great quote: Warship models.